Examples of other users
These examples were created by colleagues and friends who kindly gave us permission to show images of their generated fonts. Only the first couple of fonts are available for download.

Download font George.ttf
Download font Phooley.ttf

Download font Parchemin.ttf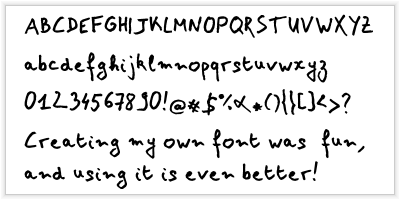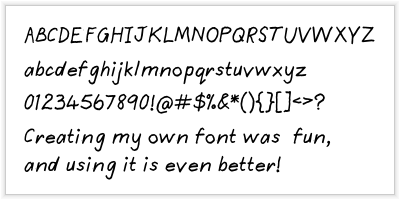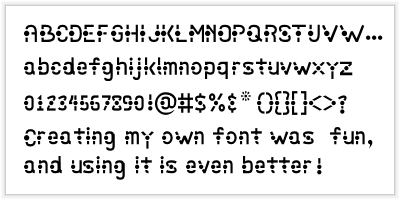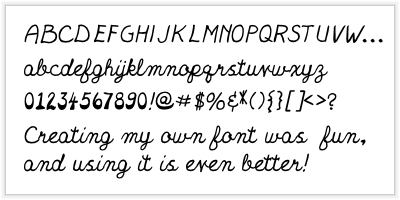 * this font was generated by yourfonts.com and then further improved with High-Logic FontCreator.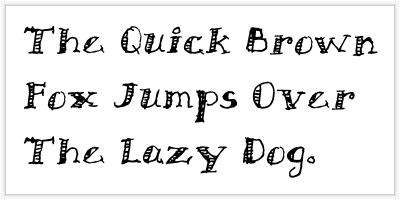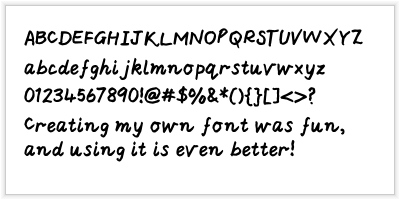 Getting Started

Print Template

Complete Template

Scan & Save Template

Upload Template

Preview Your Font

Download

Install & Use
---
New: Signature Fonts
Make a font with up to 16 signatures through Sigfonts.com
---
Subscribe to our newsletter or follow us on Twitter. Once or twice a year we'll send you a discount coupon, so join now!
---
User Quotes (view all quotes)
"I really love YourFonts.com! i have made many handwritten fonts, and use them regularly! i recommend this for everyone! its fast, easy, clean, and fun! "
Lucia Duff-gay
August 13, 2016
Add
your opinion
about YourFonts.com.
---